On-Demand Training
From basic navigation of our curricula to advanced trainings on self-regulation, healthy relationships, and managing student progress, we've got videos packed with helpful info.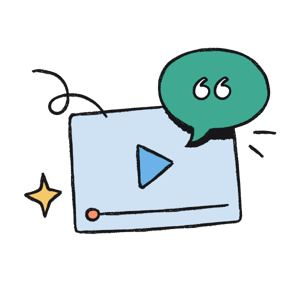 Social Communication Curriculum Navigation
New to Everyday Speech, or simply need a refresher of our Social-Communication Curriculum? This on-demand walkthrough of SCC will equip you with best practices and easy navigation techniques to save you time & enhance your lessons!
Social-Emotional Learning Curriculum Navigation
Teaching SEL has never been easier with our no-prep, fully digital curriculum! In this 15-minute webinar, we'll give an overview of our SEL curriculum and highlight our lesson planning tools that will leave you feeling confident and ready to teach your first lesson!
Manage Student Progress with Everyday Speech Tools
Measuring students' progress in the area of social skills is important but knowing the best way to do this can be challenging. In this video we will discuss tools and resources for goal writing, informal assessments and tools to provide evidence of the gains your students have made in these important skills.
Meaningful Mindfulness Breaks
Mindfulness provides students with a range of benefits from reducing stress and anxiety to increasing students' academic performance. In this video we will discuss resources in the Everyday Speech platform that will help create a mindfulness practice for your students.
Helping Students Manage Anxiety
This video highlights our best materials to give your students tools to manage their anxiety. You'll find mindfulness exercises, self regulation strategies, and calming interactive activities that will guide your students for when they are feeling panic, distress, or worry.
Ready to Get Started?
With Everyday Speech, you're getting access to the most robust library of no-prep SEL materials available. With curriculum tracks for tier 1, 2, and 3 students, you can truly have SEL for All!