Social Communication Curriculum Sample Materials
Get samples of our most popular social skills videos and visual tools. Plus, download our Scope and Sequence!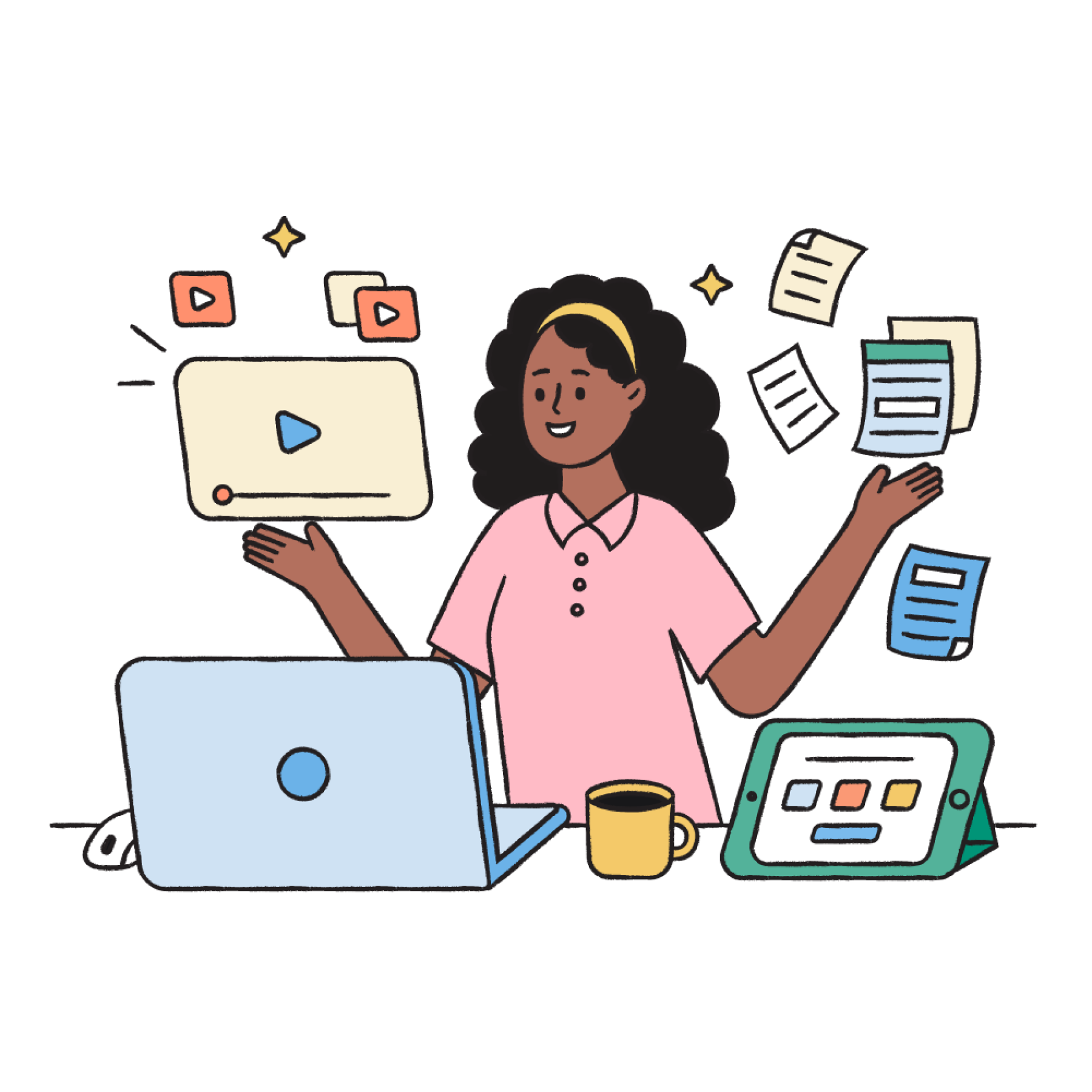 Sample our Most Popular Social Skills Videos
This video guides students through a movement break focused on releasing excess energy.
We join a group by asking if we can join, then playing by the rules. We keep thinking about others' feelings while we're playing so we stay fair and are a good addition to the group.
Reading Facial Expressions
This lesson models how to use "The Big Three", the eyes, eyebrows, and mouth as clues to be able to guess how someone else feels. Learners will watch four rounds and guess how the character feels each time!
In this game, we try to figure out how each of our characters is feeling. We go through three steps each time: How did their face look? How did their voice sound? What message did their words send? See if you can get them all right!
Conversation Share Introduction
The Conversation Share teaching tool helps students learn how to share the talking time. Some students struggle by either talking too much or too little. This video models how to share our turns and how much we each say, so everyone enjoys the conversation.
Making Connected Comments
Chris and Alessandra are talking about Chris's soccer game when Alessandra starts talking about her favorite type of pizza. Chris is confused because what Alessandra said didn't connect back to what he said. Alessandra learns that comments should fit together, like puzzle pieces. When she tries again, she makes a comment back that relates to Chris's soccer game and they have a successful conversation!
Advocate for Your Learning Accomodations
Students will be shown how to advocate for their different learning, social-emotional, and sensory needs in school.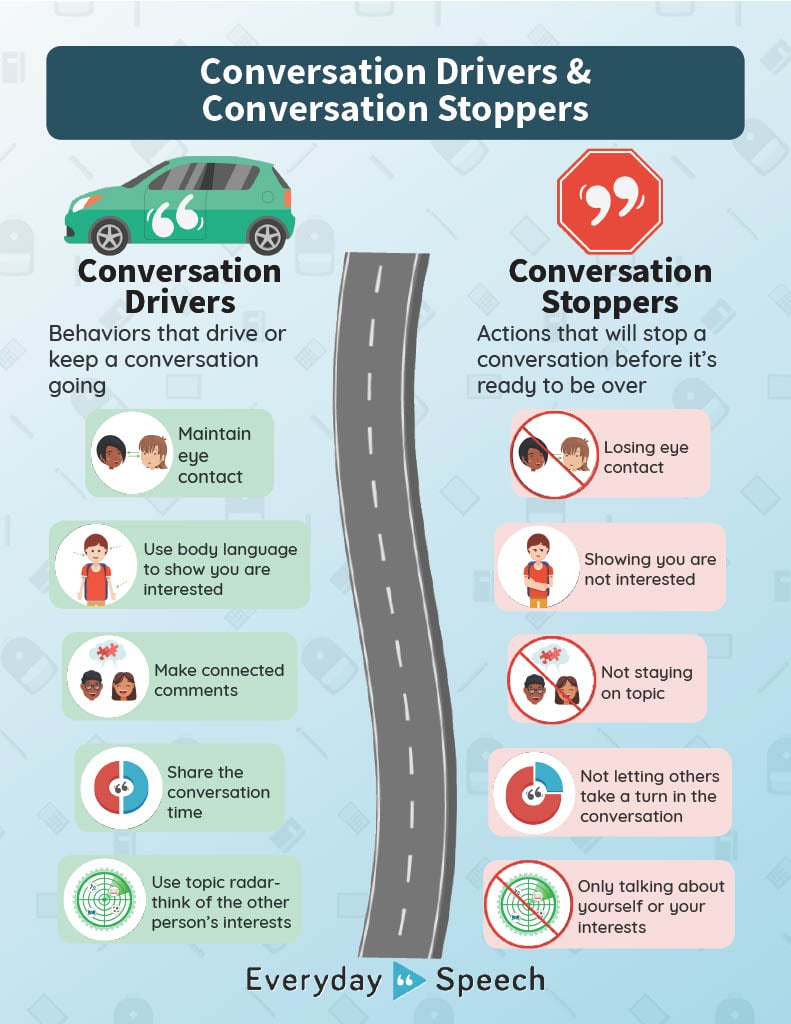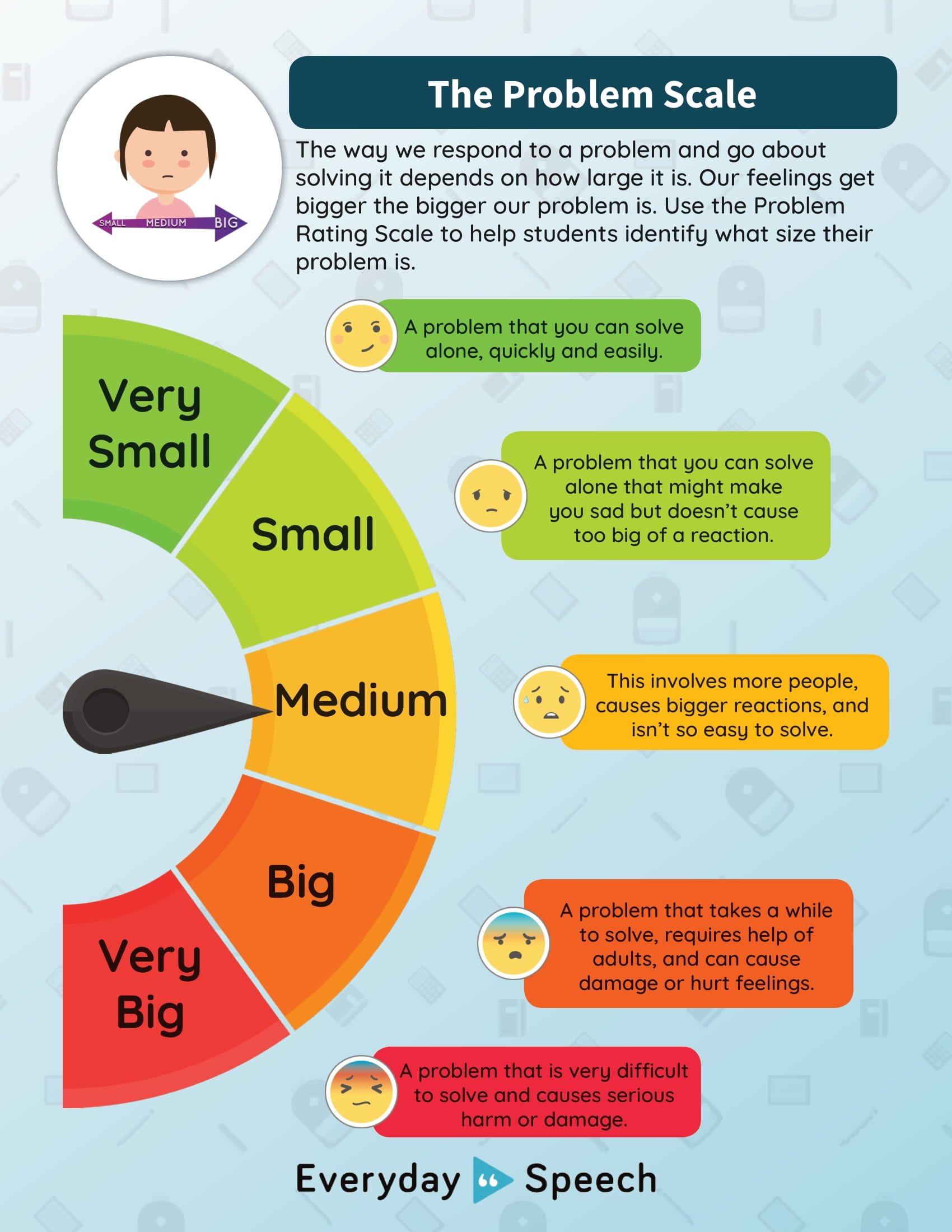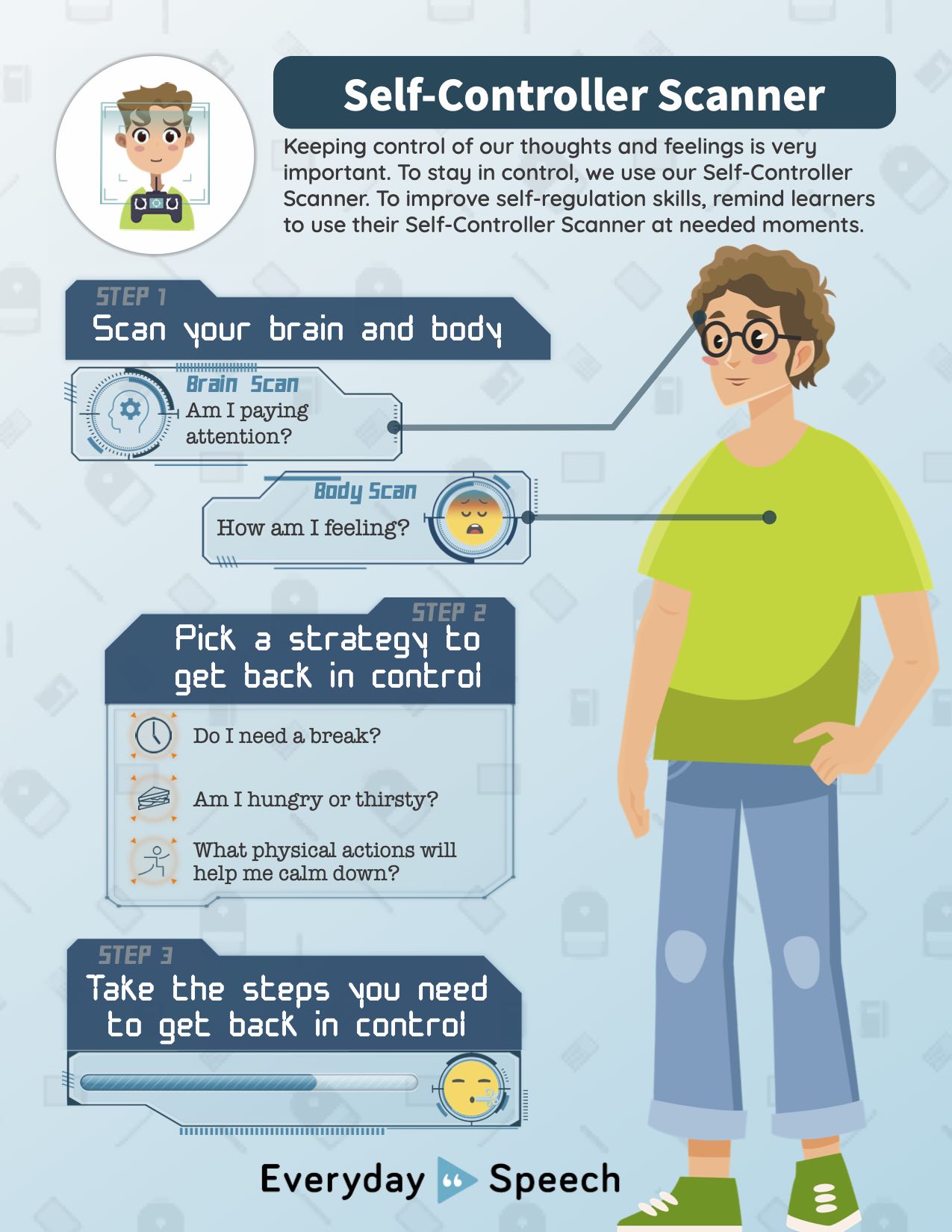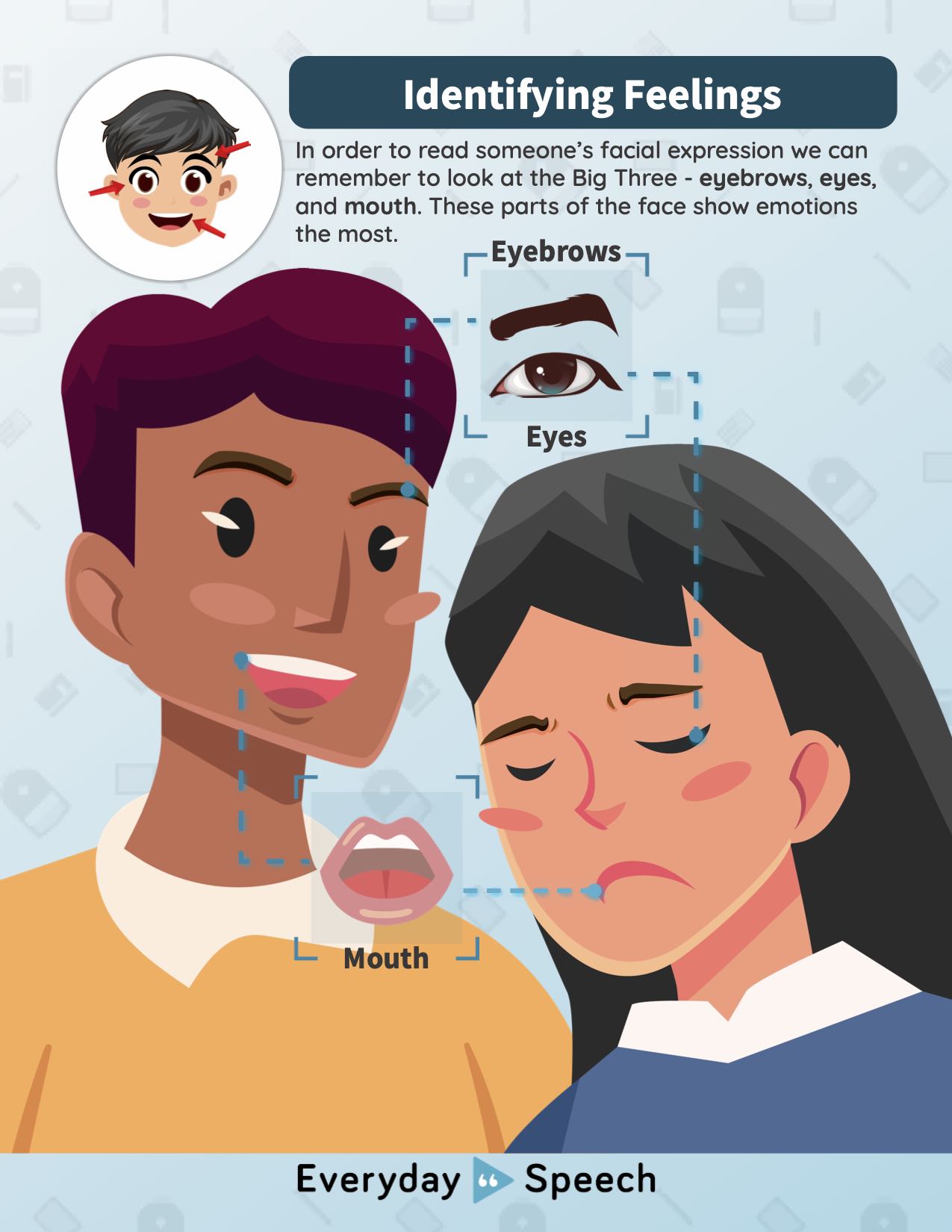 Finding Strategies That Work For You
The main reason to learn lots of calming strategies is so we can choose the one that helps us stay in a learning or social situation without leaving it completely.
Social Chameleon Introduction
A Social Chameleon can adapt to a situation. This lesson models how to tune in and be a great observer which will teach students how to behave in different locations. We all change the way we act depending on where we go in our day.
Hone your older students' problem solving skills with this video in which students will hear what each problem solving step sounds like as Mike thinks it through in his head.
Preparing for an Interview
The first step to obtaining a job is to master the interview. Learners will observe the important steps it takes to prepare and succeed in a job interview.
There are so many important new skills to learn when we enter the work force. Adolescents will learn the critical do's and dont's of being an employee in this lesson.