Social Communication Curriculum Updates
We're constantly releasing new materials every month of the school year. Learn more about all the updates we made this past year and what's coming up this school year.
Read the blogs: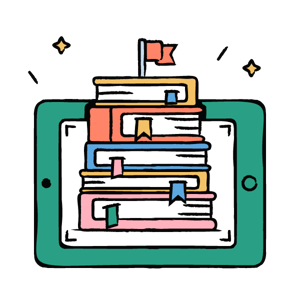 What We Added This Past Year
Foster self-control, establish classroom routines, and acquire the language of play and emotions. We added a complete PreK curriculum in 21-22!

A Continued Focus on Neurodiversity

We released materials on celebrating differences, advocating for your accommodations, and more!

Robust High School Curriculum

In '21-'22 we release a BRAND new high school bundled, including resources for dating and relationships, as well as a whole suite of vocational and job training resources!

We added IEP Goal Bank and Assessment resources through our brand new Data Resources Section
What's Coming Up This Year
This year we're releasing 5-7 new videos per month, 10 new games in total this year, more interactive worksheets, and 8 new Everyday Speech World chapters!
We're releasing all new neurodiversity materials, videos set on the playground, and launching two new goals: Building Confidence and Executive Functioning.
Want more details? Read our blog: Everyday Speech's 2022-2023 Social Communication Roadmap